Creating the highest performance cooling solutions in 3D printed pure copper: From design to production with Holo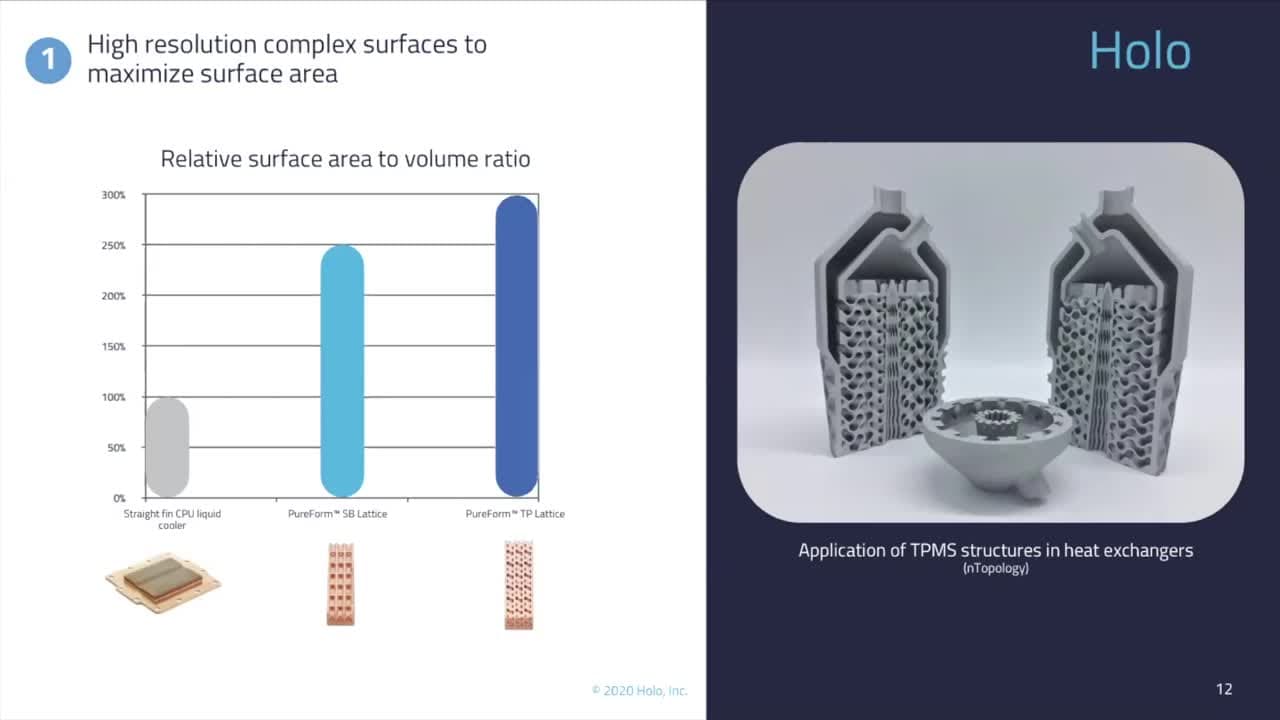 In recent years, additive manufacturing has grown both as a market and as a technology. Yet, the true value of any manufacturing process lies in the products it is used to produce. With additive manufacturing and cutting-edge approaches to engineering design, you can develop value-creating, high-performance parts that can only be made using this technology.
In this webinar, Arian Aghababaie, the cofounder and CSO of Holo, will talk about their approach to creating performance through design. He describes how Holo's process lowers the barrier of adoption and enables new applications of AM with the highest performance, at-scale. 
You will learn:
How Holo's core technology pushes the barriers of speed, resolution, and cost
Why you should focus relentlessly on designing and producing parts that add value
Which application areas are most suited for performance gains using metal AM